Leesville Family Chiropractic
Committed to Serving You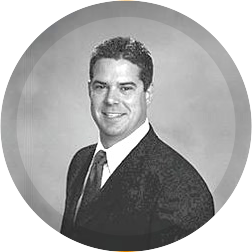 Dr. William P. Wilkerson III of Leesville Family Chiropractic has made a life long commitment to Chiropractic. He is continually learning new techniques to serve Leesville, Newllano & Fort Polk residents.
Natural Pain Relief
Chiropractic offers natural relief of chronic pain, headaches, low back pain, neck pain, disc disorders and personal injury cases. Chiropractors help newborns, infants, teenagers, adults and seniors. And health-conscious Leesville families choose Leesville Family Chiropractic.
Effective Treatments
At Leesville Family Chiropractic, Dr. William P. Wilkerson III works in conjunction with other health professional to bring you the most effective treatment possible. This way Leesville, Newllano & Fort Polk resident can benefit from the shared knowledge of Leesville Family Chiropractic's whole team.
Don't put it off!
Call Leesville Family Chiropractic today! Spinal problems rarely get better on their own. Begin your journey towards better health today by consulting the Leesville chiropractor who understands.